Team Napolitano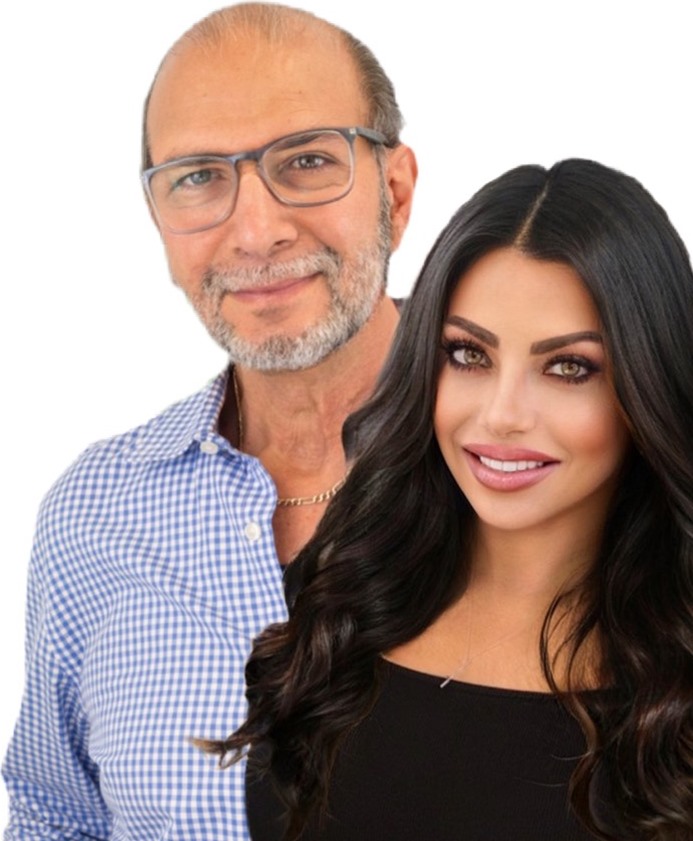 NextHome All American
430 Summerhaven Drive, #200
DeBary, FL 32713
Scarlett Napolitano

Agent

in DeBary, FL
Associate Information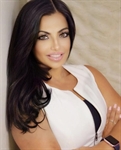 Professional Designations
REALTOR
Expertise Types
Auction, Beach Properties, Buyer Broker, Co-Op, Commercial, Condominiums, Farms, Foreclosure, Land, Manufactured Homes, Mobile Homes, New Homes, Other, Probate, Property Management, Ranches, Real Estate Auctions, Relocation, Residential, Residential Investment, Rural Land, Second Homes, Short Sale, Single Family Homes, Townhomes, Vacation Rentals, Vineyards, Wineries
Dynamic and multi-talented professional Realtor with proven record of success. I am dedicated to giving potential customers professional service, excellent follow up along with honest advice establishing them to make the important financial decisions in the sale and purchase of Real Estate. Closed 15 "self generated" sales first year in production. Million dollar sales producer. Award winner for top 20% nationwide with Broker "Next Home All American". Licensed in 2018 however, involved in a residential Real Estate family business for 30 plus years which has given me a deep knowledge of the market and diversity of buyer's needs throughout Central Florida.
Representing Central Florida and beyond homeowners and future homeowners, I have committed to listening to buyers, sellers needs and utilizing my keen negotiating skills to ensure a successful transaction. Raised in West Volusia I understand the intangible benefits of of Central Florida, with its unmatched weather, culture and diversity.
In the past 4 years, I have become an esteemed Realtor highly regarded by past sellers/ buyers and professionals in the field. A current West Volusia resident I am well connected to the community living. My life long residency has leverage my enthusiasm and expertise enhancing my client dedications.
I have multiple websites for myself and team. Our webpages provide professional services, providers, pictures and direct links to everything you need to contact me or teammates at your finger tips. I am communicative, through, detail oriented, relatable, honest, trustworthy and will be beside you every step of the way through the entire transaction.
I attribute my success not only to my passion for Real Estate but also my intuition regarding the psychology of buying and selling. My clientele works in a diverse industries with emphasis on technology, finance, medicine, law, business and arts. My business has grown so excessively and consistently thanks to the repeat business of happy clients and their introduction to friends family and neighbors. This track record is only possible because I deliver both results and an enjoyable experience. I would characterize myself as a hard-working agent that is dedicated to exceptional customer service and willingness to do hard work. My professionalism and discretion in general ability to go above and beyond. --
The term "going the extra mile" is a very old expression. It describes individuals who provide great customer service whether it's over the phone, in person or via email. It comes down to basically doing more than is expected, trying a little harder and going above the normal. You will receive my very best each time. It is never crowed going the extra mile.
Volusia County, Orange County, Seminole County, Desoto, Saint Johns County, Sarasota, Boca Raton, Obrien just to name a few places i will go to find your NextHome
--

Joseph Napolitano

Broker

in DeBary, FL
Associate Information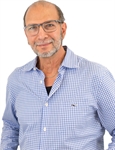 Professional Designations
REALTOR
Expertise Types
Auction, Beach Properties, Buyer Broker, Commercial, Condominiums, Farms, Foreclosure, Land, Manufactured Homes, Mobile Homes, Mortgage, New Homes, Probate, Property Management, Real Estate Auctions, REO, Residential, Residential Investment, Rural Land, Second Homes, Short Sale, Single Family Homes, Townhomes, Vacation Rentals, Vineyards, Wineries
Joe Napolitano leads a team responsible for representing buyers and sellers of distinguished properties throughout Florida. As a floridan for the last 37 years , and a seasoned real estate professional, he recognizes and values the trust his clients place in him and strives every day to exceed their expectations. Joe has been a leading top producer for over 30 years. His sales consistently rank in the top producing agent in the brokerage. Joe takes pride in the fact that his clients put their full trust in him and strives to exceed their expectations. Joe provides buyers and sellers with a strong client-centric experience, placing highest value on honesty, fiduciary responsibility, and customer service. Years of experience and a strong passion for his clients. With his mix of current real estate and local knowledge, Joe has been able to succeed in different areas of the Florida market. He has the unique ability to take a stressful process and make it an enjoyable experience.
As your Realtor, Joe will be an advocate for you. Whether you are buying or selling, he will work tirelessly to promote your best interests. If you are selling, he will work with you to get you the fairest price, in the least amount of time, by using state of the art technology, this team collaboration and superior marketing materials make Team Napolitano a top producing trust worthy partnership. If you are buying, he will work hard to provide you with the best information and market data to inform and assist you so you can be a well-equipped buyer with the strongest possible negotiating position.
Joe understands that buying and selling real estate can be stressful. As a full-time Realtor, he will work hard to lower your stress level and make your experience as pleasurable as possible. He will accomplish this through constant communication, and by being accessible whenever you need him.